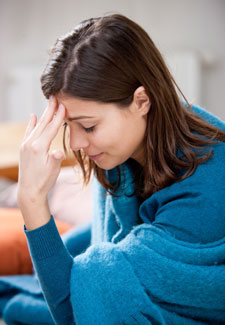 Q: When I met my partner two years ago he said he was divorced with two teenage sons. Recently I found a photograph of him holding a baby at the hospital bedside of a young woman. When I asked him about it, he said it was a friend's baby. But his brother has admitted that this woman is his ex-wife and the baby is now six. He said my partner has had no contact with her or the child and made me promise not to tell him that he'd told me.
Judith, York



A: If you're really keen to get to the bottom of this, I suggest you contact the general register office certificate services section on 0845 603 7788 (or go to www.gro.gov.uk and select 'order certificates online'), where you can order a copy of his marriage certificate.
Then you can go to your partner and ask for an explanation. But that is just the beginning. There are still two big questions you need to consider – how you feel about the fact your partner has lied about this and, given what you know, if you want to even bother hanging around to see if he can change.
Emma Marlin, Counsellor
HAVE YOUR SAY! Have you got more advice to offer on this question? If so, make sure you add a comment in the box below. If you've got a question for one of our experts, you can also post that below as well.
Got a problem? Email Emma with your question now