This has shocked us!
Katie Price has revealed she finally wants to have a break up chat with ex Peter Andre. Despite it being over 7 years since the couple split.
Speaking to Closer magazine the reality star said: "Pete and I have never had a proper chat about everything that happened. One day I want us to sit down together and be honest about it all."
"It's all amicable right now. He's got his life and I've got mine."
The pair have recently come together on a number of issues, with Pete admitting he was happy to "compromise" when it came to Katie's decision to set up Instagram accounts for Junior, 11, and Princess, 9.
Despite their bitter split, Peter Andre revealed earlier this year that he and Katie Price have finally called a truce.
"It's really strange even with things that have happened in the past, me and Kate we're okay now," he said in a magazine interview.
However, a recent revelation from Katie herself, has shed new light on the couple's marriage and how it ended.
Katie spills the beans
Chatting on Loose Women, Katie revealed that she actually never wanted to divorce Peter in the first place. And it was only because, "certain people" got involved that the pair ended up splitting in such bitter circumstances.
"I wanted to be with him," the 37-year-old, mum-of-five revealed. "We've never spoken about it because certain people got involved. We would [still] be together now."
Not wishing to dwell on the past or cause any further drama, Katie quickly added, "but it doesn't matter now". However, the divorce is obviously still a sore point for the panel show host, who shares two children with Peter – Junior and Princess.
"It [the divorce] killed me because I had to agree to only have my children for half the time as we shared childcare" Katie confessed.
"Princess was only one and a half at the time and Junior was three. And I will never forgive that situation," she continued.
Do you think that Katie should leave the past, in the past? To have your say, join the conversation on our Facebook page.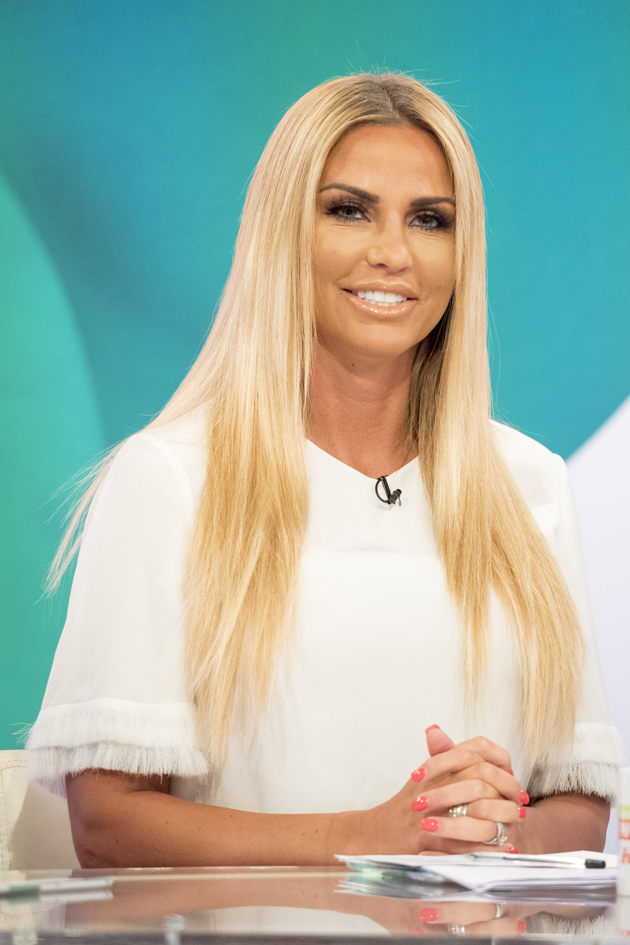 He doesn't approve, but he is still willing to meet Katie halfway...
She's being criticised yet again!
Save
Save